In the age of iPhones and gaming laptops, the humble board game is seeing a resurgence.
Board games, puzzles, and card games are a great way for families and groups of friends to connect in a good old-fashioned way: you know, face-to-face interaction with no screens in sight.
If you're hoping to stock your game cabinet and start having some fun, here are some of the best games to have on-hand for family game nights.
Candy Land
This classic game is the best beginning board game for toddlers, hands down. It's easy to learn, easy to play, and kids love the bright colors. The game will teach basic concepts of rules, taking turns, and paying attention. Plus, it's a great tool for learning colors.
Sequence
This card-based strategy game is easy enough for kids to learn but can be tricky enough to keep adults entertained. Basically, players use cards and chips simultaneously to score a "sequence." The game requires a combination of strategy and luck, but it's easy to learn, endlessly fun, and inclusive for anyone ages 7 and up.
Scrabble
This word game has been around for a while, but it still reigns supreme. The game is designed for 2 to 4 players, ages 8 and up. It involves building a board-wide crossword puzzle using the letter tiles to score points. And while it tends to get really competitive (read: fun!) with players of a similar skill level, it can also be a great game to play with kids who are learning to spell and working on vocabulary.
Catan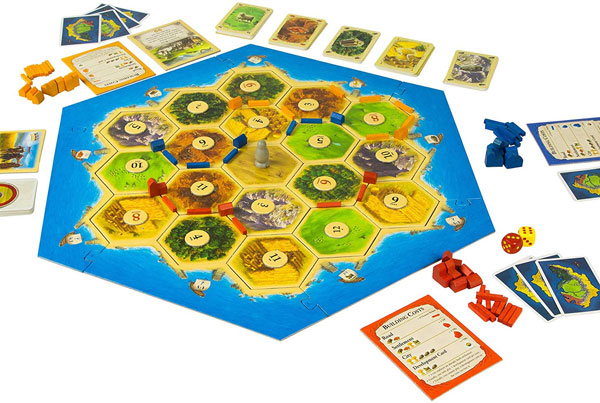 This adventure-based game will have players battling to collect resources, build settlements and dominate on the island of Catan. The playing board is made of 19 hexagonal tiles that are arranged randomly at the beginning, so no two games will ever be the same.
It may sound straightforward, but players can sabotage each other or choose to trade resources. There are also plenty of expansion packs, a Catan Junior edition for young kids, and a Game of Thrones themed version as well.
Exploding Kittens
With reviewers likening the game to Russian roulette and calling it "completely inappropriately awesome," you know that this card game is going to be fun. It's kind of like a cross between UNO and Cards Against Humanity, but more family-friendly and less crude. You'll find cards filled with laser pointers, farting bats, a rainbow-ralphing cat, and catnip sandwiches.
Twister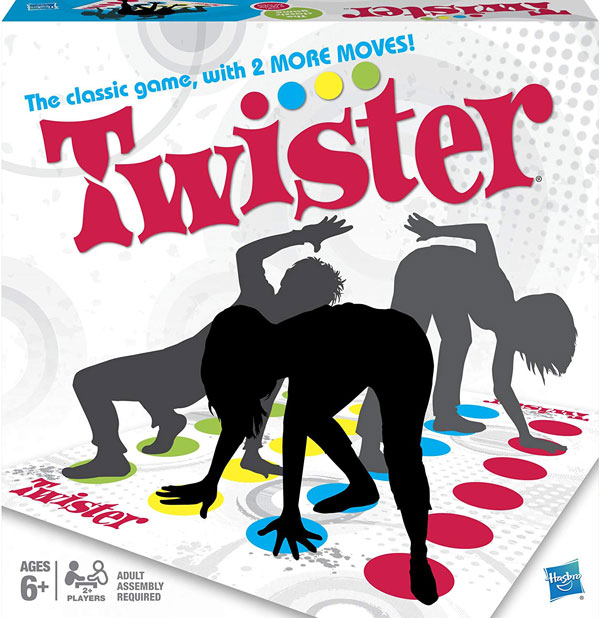 This game has been around since 1966, so I'm sure you've heard of it before! It's even been inducted into the American National Toy Hall of Fame. There is a reason it has been so successful for so long. This party game is a great way to get everyone up and moving, and it's fun for pretty much any age.
Trouble
The rules are incredibly straightforward, which makes it easy for kids to get the hang of it. However, this game can get surprisingly competitive and addictive. It also doesn't hurt that it's got that cool die dome in the middle to pop!
Monopoly
No board game collection would be complete without Monopoly, which has been around since the 1930s and was based on a game originally created in 1903. You can find thousands of different themed versions of the game, from Star Wars to Elvis to "Make Your Own Opoly." There's even a Monopoly Junior version created for younger players, which features a shorter play time.