Rome stands as one of the most majestic and beautiful destinations to visit. Also known as the Eternal City, it has been a center of power, culture, innovation, and development for over 2,500 years.
While I'm sure that it would take an entire lifetime to see everything that Rome has to offer, there are some attractions that you absolutely need to see.
The Colosseum
This is one of the most recognizable sites in the world, so it goes without saying that you need to visit the Colosseum while you're in Rome. 4 million tourists a year would agree! This structure is 2,000 years old and still remains the largest amphitheater ever built.
St. Peter's Basilica
One of the largest churches in the world, and one of the greatest examples of Renaissance architecture, it is an amazing sight to see. The dome was designed by Michelangelo himself in the 16th century. However, the church also considered one of the holiest sites for the Christian faith, since it contains the burial site of Saint Peter, who was one of the 12 Apostles and the first Pope.
The Vatican Museums
This is one of the largest museum complexes in the world. You'll find 70,000 works of art that have been collected by Popes over the centuries, including some of the most significant classical sculptures and important Renaissance works of art.
The Pantheon
This is another highly-recognizable site and certainly shouldn't be missed. The Pantheon is the best-preserved ancient structure in the whole city. The actual age is unknown, but it's thought to be about 2,000 years old. It has been used as a church since the 7th century, but it was originally a Roman temple dedicated to the pagan gods.
Galleria Borghese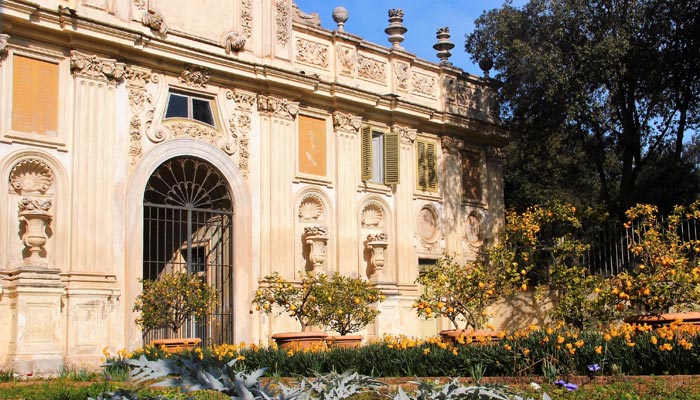 The famous art collection is only second to the Vatican Museums and holds Cardinal Scipione Borghese's collection of impressive works of art. You'll find works of art from some of the greatest Italian artists who ever lived such as Titian, Caravaggio, Canova, and Bernini.
The Trevi Fountain
The beautiful example of lavishly decorated Baroque design makes the Trevi Fountain one of most famous fountains ever. It was constructed in the mid-1700s by Nicola Salvi and pays tribute to the Roman God Oceanus. As the legend goes, if you toss a coin into the Trevi Fountain, fate might just bring you back to the Eternal City.
Capitoline Museums
The Capitoline Museums are considered the oldest in the world. Pope Sixtus IV started the collection in the 15th century, and it includes ancient sculptures, bronze statues, and busts. Pope Clement XII made the collection public in 1734 so it could be enjoyed by everyone.